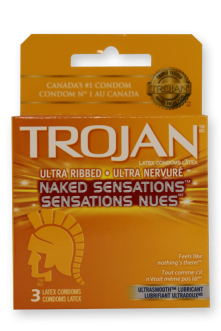 Trojan: Naked Sensations - Pack of 1
Elevate your intimate moments with our product: a pack of three Trojan Naked Sensations condoms.
Each pack includes three separate condoms designed for a natural and close connection. Experience heightened sensitivity and pleasure for you and your partner.
Stay protected and enhance the passion in your relationship. Try Trojan Naked Sensations condoms today for a more intimate and exciting experience.
---
1 pack of 3 condoms in each. Total of 3 individual Trojan: Naked Sensations condoms.
There are currently no reviews for this product.