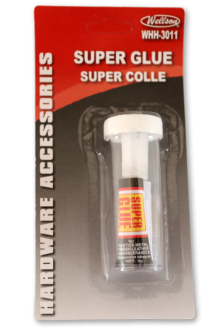 Do you often face problems with joining two broken things together, or is it always a hustle to stick to anything? Well, it looks like you have arrived at the right place. We have a perfect product which shall efficiently address your problem.
The SUPER GLUE is specially designed to form strong bonds on materials such as metal, ceramic, leather, rubber, vinyl, some plastics and many similar surfaces.
To better grip, things, rub the surface with sandpaper, make the surface even, and stick the item you wish to hang. Now quickly repair your broken items without any hassle or after-application problems with the help of our SUPER GLUE.
---
1 pack of 2 tubes in each. Total of 2 tubes of 3g Super Glue.
There are currently no reviews for this product.