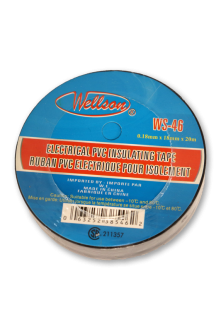 Electrical Insulating Tape: 20m - Pack of 1
Discover our Electrical Insulating Tape – your ultimate solution for electrical safety. Unveil 20 meters of pure protection in a single tape.
This tape is designed for pros and DIY enthusiasts alike and guarantees secure insulation for wires and connections. Effortless application meets lasting results, ensuring safety and preventing electrical hazards.
With one tape, you've got all you need to tackle tasks confidently. Don't compromise on safety – choose our Electrical Insulating Tape and wire up with confidence!
---
Total of 1 Electrical Insulating (20m) tapes.
There are currently no reviews for this product.