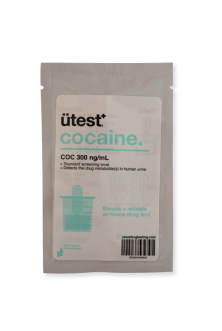 UTEST Cocaine: COC 300ng/mL - Pack of 1
Availability:
Not in Stock!
The UTEST Drug Testing Kit! This easy-to-use product is designed to detect drug metabolites in urine, helping you stay informed about your body.
With a focus on simplicity and accuracy, the kit includes everything you need for one individual test. Specifically, it can identify COC at a concentration of 300ng/mL. Whether for personal health monitoring or other needs, UTEST provides a reliable tool to track drug presence.
Take charge of your well-being with this efficient, single-use testing kit
---
Detects drug metabolite(s) in the urine. Total of 1 individual UTEST: COC 300ng/mL drug testing kit.
There are currently no reviews for this product.