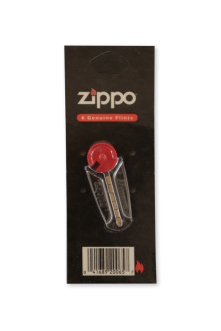 Flints: Zippo - Pack of 3
Introducing the Ronson Flint Pack, your ultimate fire-starting solution! Get ready for 18 powerful flints in a convenient bundle. Each pack contains six reliable flints, giving you a total of 18 long-lasting sparks.
Ideal for lighting candles, stoves, and outdoor gear, these flints guarantee a dependable ignition every time. Whether camping, grilling or needing a backup for your lighter, the Ronson Flint Pack has you covered.
Say goodbye to struggles with matches and weak sparks. Elevate your fire-making experience with these 18 individual Ronson flints, ensuring you're always prepared to ignite your adventure.
---
3 packs of 6 flints in each. Total of 18 individual Ronson flints.
There are currently no reviews for this product.