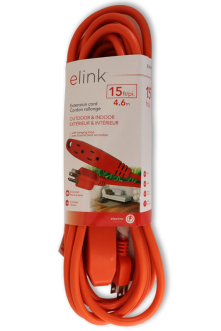 Get ready for E-Link's Outdoor Electrical Cable! With a generous 15ft length, this cable is your go-to for indoor and outdoor power. Illuminate your outdoor space or power up indoor devices without any hassle.
E-Link, your trusted partner, ensures top-notch quality and durability. No more short cables limiting your plans – embrace extended reach and flexibility. Elevate your power game with E-Link and enjoy reliable and seamless connections.
Don't miss out – experience the convenience of premium outdoor and indoor electrical solutions today!
---
Total of 1 Outdoor (15ft) electrical cables.
There are currently no reviews for this product.