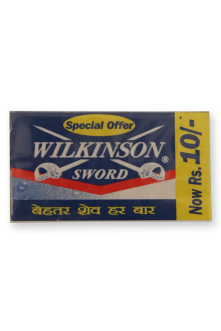 Blade: Gillette Wilkinson - Pack of 2
The Gillette Wilkinson Razor Blade Set - a convenient grooming solution for a smooth shave! This product includes two packs, each containing five high-quality blades.
That's a total of ten sharp and durable blades, ensuring you have a fresh blade whenever you need it. Designed for your comfort and precision, these blades offer a clean and effortless shaving experience.
Say goodbye to nicks and tugs, and enjoy the confidence of a sleek shave. You're all set for a neat and tidy look with the Gillette Wilkinson Razor Blade Set.
---
2 packs of 5 blades in each. Total of 10 Gillette Wilkinson razor blades.
There are currently no reviews for this product.