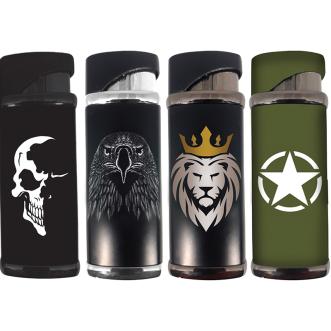 Introducing our top-notch refillable Slick lighters! Say goodbye to fumbling with matches or cheap lighters. Our lighters are of the highest quality and built to last.
No need to worry about gusty winds—thanks to the adjustable torch flame, it stands strong. With an array of designs to choose from, you can match your style. 
Durable, refillable, and dependable, these lighters are your ultimate companion for any situation. 
Whether it's lighting candles, a stovetop, or anything else, these Slick lighters have got you covered. Elevate your fire-starting game with these sleek and reliable lighters.
---
High quality refillable Slick lighters
Wind resistant adjustable torch flame
Assorted designs
There are currently no reviews for this product.