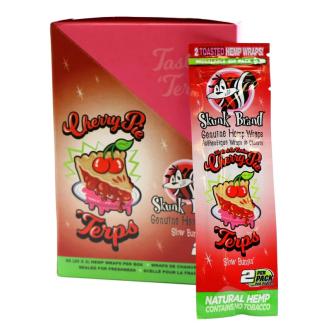 Introducing Hemp Wraps: crafted from 100% pure hemp with no added tobacco. Unveil the natural essence of CBDs as these wraps contain naturally occurring CBD compounds.
Each pack holds two wraps, and you get 25 packages bundled in a single box. Elevate your experience with the goodness of hemp, carefully curated for your delight.
Embrace the pure pleasure of Hemp Wraps, now available by the box. Discover a new way to enjoy and indulge, free from tobacco and full of nature's goodness.
Hemp Wraps are made from pure hemp and contain naturally forming CBD's.
---
Cherry Pie Flavour Hemp Wrap
There are currently no reviews for this product.