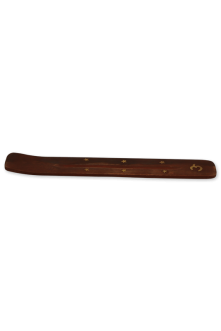 Holder: Incense Flat - Pack of 1
It is essential to find excellent and delicate incense sticks and cone holders that do not make the floor dirty from the left-out ashes of the incense cones.
The HOLDER is made of pure wood, perfect for keeping in your home. It can be available in different sizes, whether small or big, in various shapes such as round holder, holder with a stand or flat holder, etc.
You can choose HOLDERS depending on your requirements. Also, the HOLDER is made up of non-flammable material with many holes so that you can stick more than one incense stick at a time. 
---
1 pack of 1 holder. Total of 1 individual Flat Incense Holder.
There are currently no reviews for this product.