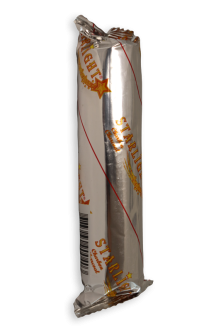 Charcoal: Starlight - Pack of 2
Availability:
Not in Stock!
Do you often try different varieties of hookah flavours and love experimenting with the taste? Then you have come to the right place; here, you will find a lot of variety of flavours available for your hookah party.
 
The all-new CHARCOAL flavour has everybody's eyes on it. This CHARCOAL hookah burns smoothly and does not produce any light when burnt. This is made of 100% natural ingredients and contains no harmful substances.
 
The CHARCOAL enables the hookah to light up the flavour. These CHARCOALs are made from natural coconut husk, which is why they burn up faster.
---
2 packs with 10 charcoal in each. Total of 20 Starlight: 33mm charcoal.
There are currently no reviews for this product.